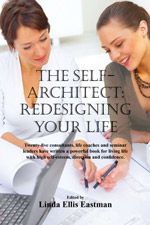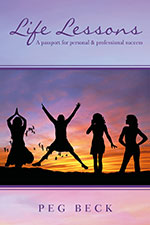 Books:
Co-author of The Female Architect: How to Rebuild Your LIfe
The Female Factor: A Confidence Guide for Women
When the Student is Ready: Life Lessons on the Journey
Life Lessons: A Passport for Personal and Professional Success
Areas of Expertise:
Human resources management
Leadership & management consulting
Diversity awareness
Customer service training
Individual & leadership coaching
Teaching
Seminar & workshop facilitator
Board member
Author
Seminars or Keynote Topics:
The Magnificent Woman: Your Worth More Than You Think
Release Your Inner Self-Confidence: Share Your Magnificence
Excellent Customer Service is Key to Every Business
What Makes an Exceptional Leader?
Diversity & Inclusion
When the Student is Ready: Life Lessons
Margaret "Peg" Beck, SPHR, SHRM-SCP, is a nationally certified senior human resources professional who brings over 25 years of experience as chief human resources officer providing strategic and operational oversight in both the public and private sector. Currently she is Co-consultant and owner with her husband of a management consulting firm, Creative Consulting Associates, LLC, a former professor of graduate studies in Leadership/Management and Human Resources Management, PWN Certified Leadership Coach, seminar leader, conference speaker, workshop facilitator and author. She has recruited college presidents, executive directors of nonprofits, senior ministers, as well as various management and human resources consulting projects for colleges, nonprofits, and churches. In addition to her management and consulting experience, she has also been a small business owner, speaker and writer. Her most recent publications include co-author for the Female Architect: How to Rebuild Your Life and the Female Factor: A Confidence Guide for Women.
She earned her Bachelor's Degree in Liberal Studies from Framingham State College, Framingham, Massachusetts, and her MBA from Nova Southeastern University, Ft. Lauderdale, Florida. She is nationally certified as a Senior Professional in Human Resources (SPHR), and SHRM Senior Certified Professional, (SHRM-SCP), Certified Leadership Coach ( PWN ), and a certified trainer for Developmental Dimensions International.
She has been honored as Human Resource Professional of the Year, by the State Council of Florida, Human Resource Professionals and the NISOD Excellence Award by the National Institute of Staff and Organizational Development, Austin, TX, and has served on many boards including The PWN International Board of Advisors 2017-2018.