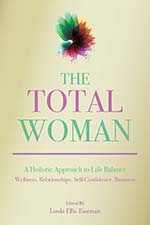 Books:
The Professional Woman: Self-Esteem, Confidence & Empowerment Vol. III (2018)

Woman of Courage Vol. II (2018)

Natural & Organic Healing (2018)

The Total Woman: A Holistic Approach to Life Balance (2019)
Area of Expertise:
Integrative and Holistic Wellness & Life Coaching
Seminars or Keynote Topics:
Finding Your Balance

Finding Your Passion & Purpose

Releasing the Superwoman Syndrome

Goal Setting and Visualization
First and foremost, Erica is a proud mother and feels great joy in spending time with her son. Her favorite title, after that of Mom, is Coach. Erica admires and respects each person's decision to continue learning and growing personally and professionally as, she herself, is a lifelong learner. Erica's passion is to empower women and children in taking that next step towards confidence, self-esteem building and goal achievement.

Starting out in the health and fitness arena as a group exercise instructor and personal fitness coach, Erica saw too often clients not looking at their whole self. They had blinders on and could not figure out why they were not achieving their goals. It was at that time she knew she had to go deeper. As a certified international integrative and holistic health, wellness & life coach and owner of Balanced Symmetree, she inspires, motivates and empowers her clients to look at all areas of their lives (mentally, emotionally, physically and spiritually) to become balanced. By creating this balance, we are all able to grow and achieve our deepest desires.

In addition to being a certified international integrative and holistic health and wellness life coach, Erica holds a bachelor's degree in Community Leadership & Development and Masters in Human Resources and Management. Educated and trained in Group Exercise Fitness Instruction, Personal Training, Personal Nutrition, Mindfulness and Transformation Meditation, Erica has the skills and knowledge to assist her clients in achieving balance in mind, body and spirit while living their passion and purpose.?

Erica knows first had what it means to find her balance and go after her passion and purpose. Spending 20+ years in the legal / compliance arena with government offices and corporations, Erica took the jump to go after what her heart and soul truly needed. She stopped doing what she was "supposed to" and live her purpose through starting her own business, Balanced Symmetree.

As a 2nd Degree Black Belt in Tae Kwon Do, club, rec and school volleyball coach, and Wellness Committee Chair at a local health insurance plan, Erica believes empowering young ladies and women (at all ages), in all areas and seasons of life is incredibly important. Erica does this all through group coaching sessions (signature offering The Rooted Life: Live, Love, Let Go!), individual coaching sessions, women's retreats, workshops, speaking engagements, global volunteer efforts and, as an author.