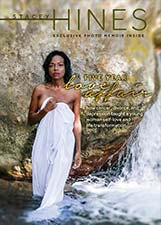 Books Authored:
5 Year Love Affair Life
Transformation Workbook & Planner (Amazon)
Areas of Expertise:
Creating A Life Strategy
Mindset Transformation
Leadership Development
Team & Culture Transformation
Vision Boarding & Other Visioning Techniques
Public speaking
Seminars or Keynote Topics:
The Power of Living With Intention (Mindset Transformation Success Stories)
Becoming A Balanced Boss (How To Let Go of Overwhelm, Stress & Burnout)
Creating A Life Transformation Strategy & How Working It
21 Days To Shift From Mess To Mastery (Being Your Own Life Transformation Boss)
Thriving After Divorce
Thriving After Breast Cancer
Loving with Intention
Stacey Hines is a Transformation Strategist working with a multi-million dollar investment company where she focuses on technology, marketing & culture transformation. She is also the founder of Epic Transformation, an e-learning and consulting company, that specializes in helping individuals discover their potential to transform their lives through intentional planning and mindfulness principles. Stacey is also the Chairman of two high impact companies, a member of the First Angels investor group and the Director on multiple private and public sector boards.
Most recently she launched The Balanced Lady Boss Show (podcast) that compliments her weekly LIVE show on Instagram and Facebook. She enjoys being a mother of 3 as well as a public speaker and author. She is a breast cancer and clinical depression survivor who has actively practiced yoga and meditation for over 15 years. You can find Stacey on social media @iamstaceyhines as well as on her website www.staceyhines.com.