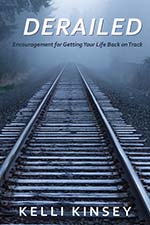 Books:
Remove the Mask! Living an Authentic Life
Derailed: Encouragement for Getting Your Life Back on Track
Kelli, an ordained reverend, teacher, writer and entrepreneur is the founder and president of Chosen Generation International Ministries. As an ordained minister, teacher, and prophetic voice she continues to speak at various conferences and churches throughout the US; equipping, imparting and activating gifts to help assist persons in fulfilling their dreams and their destiny.
Kelli conducts monthly meetings in California and Maryland at The Prophetic Institute for Excellence, which began in 2007. These meetings are awakening individuals to the hidden potential within in, empowering many with life changing principles to help fulfill their destiny.
In December 1997, Kelli founded Ambiance Women's Newsletter and inspirational seminars where she continues to be the Chief Editor and Publisher. Kelli is the President of Ambiance Consulting, fulfilling her life long dream as life coach, motivational speaker and mentor. She conducts seminars and workshops designed to meet the emotional, physical and spiritual needs of women. Having over 10 years experience in the field of mental health and counseling, she adds a unique approach in helping individuals identify and work through life's challenges.
Kelli is presently finishing her Masters in Education where she will continue on to pursue her doctorate degree.
Her passion is to see people move into their purpose. "Everyone has purpose, my assignment is to help them move into it".