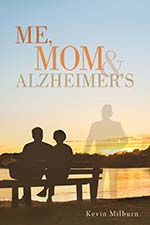 Expertise:
Motivational Speaker
Producer
Director
Book:
Seminars:
Kevin Milburn is a Hollywood production executive with a rising presence in the entertainment industry. This sought out writer/producer is recognized in the faith based film and media genre as a rising, passionate authority.
Milburn began his career in entertainment working for Saban Entertainment. Milburn's career grew rapidly after working for philanthropist Jeff Skoll's film company Participant Media, and network launched Pivot TV. Presently, his career further advances at Sony Pictures Animation where he is the Director of Operations, Physical Productions.
Milburn is also the President and CEO of Milburn & Associates Entertainment Group, a multi-media entertainment company that produces inspirational and commercial content. Milburn & Associates Entertainment Group also owns and manages a "dot com" catalog that includes Milburn's uncle, the late blues legend Amos Milburn AMOS MILBURN and cousin, 1972 Olympian winner Rodney Milburn RODNEY MILBURN. Milburn manages a growing list of additional dot coms in addition to managing music catalogs and publishing.
Milburn is a spirit filled, ordained minister who integrates ministry and entertainment with a message of faith, love and hope. Milburn is recognized for his "Riding the Purpose Train" social media campaigns. His message to thousands through social media platforms encourages readers to seek out divine purpose for their lives.
Milburn is committed to using the power of media as an inspirational tool. He uses his platform to empower the masses through speaking, preaching, production, and business models. Milburn currently awaits production of his seminal book release entitled: Me, Mom & Alzheimer's, Kevin's memoirs of his life as a caregiver for his beloved mother. Milburn is also committed to social action and philanthropic efforts through his non-profit Caring Hearts Network in which he founded. Caring Hearts Network empowers all to extend their reach, deepen their impact and fundamentally improve society.
Kevin is a dedicated husband and father. He lives in Los Angeles with his wife LaTanya and their two sons.