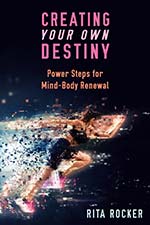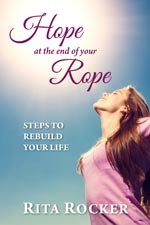 Books as Author:
Shaping Your Future: Becoming the Brand Everyone Wants
Creating Your Own Destiny: Power Steps for Mind-Body Renewal
Hope at the End of Your Rope: Steps to Rebuild Your Life and Guide to Marketing Yourself for Success
Books as Contributing International Author:
The Professional Woman, Business, Leadership & Communication
The Professional Woman: Self-esteem, Confidence & Empowerment
Leading From the Heart
Sink, Swim or Float: How to Survive the Trials of Life
The Unstoppable Woman's Guide to Emotional Well Being
Woman Power: Strategies for Female Leadership
The Power of Transformation: Reinventing Your Life
Baby Boomers: Secrets for Life After 50
Tapping Your Inner Vision: Transforming Your Life, Shifting Your Mind
The Self-Esteem Guide for Women: How to Build Confidence
Your Personal GPS: How to Navigate Life's Challenges and Roadblocks
The Woman's Book of Empowerment and Confidence (2016) Daily Affirmations
Expertise:
Powerful Self-esteem & Self-image
Exceptional Verbal and non-verbal communication and presentation skills
Professional Image and Business Etiquette
Career Development from Start to Finish
Seminars and topics offered:
Inspirational and Self-esteem Programs
Dynamic Communication Skills for Your Personal and Professional Life
Polished, Professional Image, Business Etiquette & Social Skills
Career Development and Exceptional Leadership
Successful Branding/Networking Techniques
Business Building Customer Service and Relationship Advancement
Rita Rocker is an international published author, life-transforming inspirational and educational speaker, communications and image specialist, and career consultant with SoaringHigher.rocks. She creator and host of Transformation Now! KPAO on Youtube. Rita is a former Mrs. Nebraska and Mrs. America contestant.