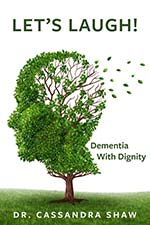 Book:
Let's Laugh (2018 Release Date)
Areas of Expertise:
Dr. Shaw has a vast background in four focal areas: coaching, genealogy, entrepreneurship, and higher education.
Her expertise is in idea generation, coaching others to their performance best, coaching for career development, curriculum development, Irish genealogy, and American genealogy.
Seminars or Keynote Topics:
Living with Dementia of a Loved One
Getting You to Your Next Level
Career Development
Genealogy
Dr. Sandi Shaw has a Master's Degree in Organizational Management and a Ph.D. in Industrial Organizational Psychology. She has also received the Professional Learning Certificate in Genealogical Studies (PLCGS) from the National Institute of Genealogical Studies. Dr. Shaw is the founder and owner of Shea Publishing, LLC, a business dedicated to coaching, writing, and genealogy. She has published several articles in peer-reviewed journals and has an upcoming book, Let's Laugh, to be released in 2018. Dr. Shaw is the current book reviewer for the North Carolina Genealogical Society.
Dr. Shaw helps people to realize and achieve their dreams. Through her years of experience as a manager, national trainer, educator, and coach, she has found her greatest satisfaction comes when others excel at whatever their dreams and goals may be. Each person is unique and therefore each person's dreams and goals are unique to them. She is honored to be a part of the journey. Her favorite pastimes are football, horseback riding, the ocean, and the mountains.